VW T6 and T5 Door VW Logo Projector
The VW logo lights illuminate the entrance and exit to your vehicle. The LEDs attach to underneath the drivers' and passenger doors and illuminate when the door opens – lighting up the area below the door.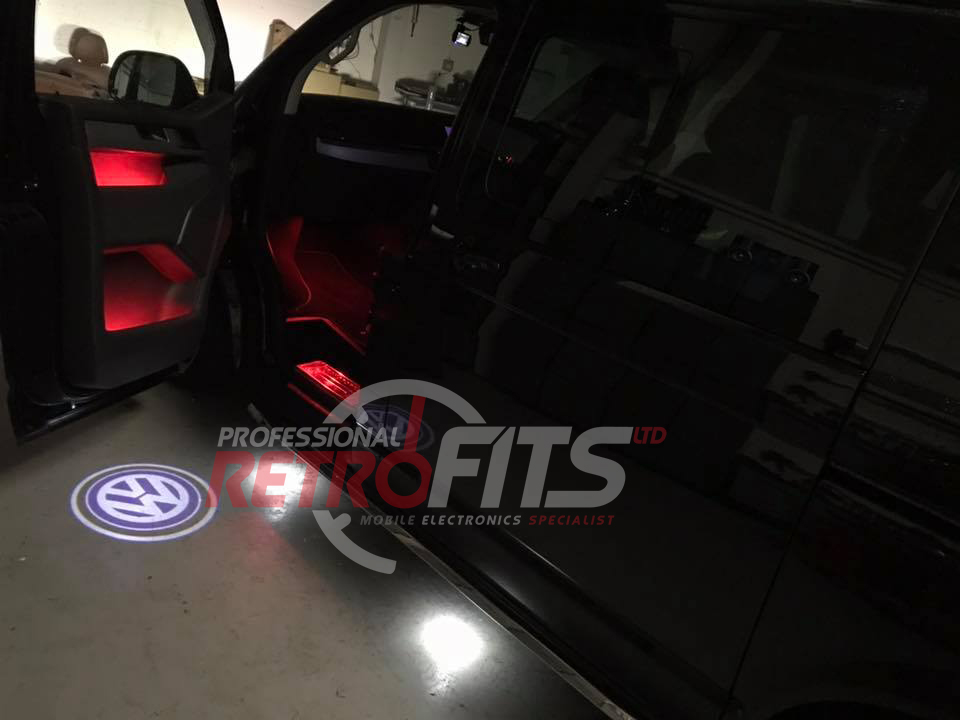 VW Transporter Door VW Logo Projector LED £237+vat fitted
To arrange an installation please click on the contact us button and follow the instructions
You are welcome to stay in our waiting area, where we have free Wi-Fi connectivity, Smart TV , range of magazines, workshop viewing area and hot drinks. 
Please note - The Mood/ interior lights are not included and are available at £190+vat extra , please follow this link for more info VW T6 MOOD LIGHTS MODE 
Installation takes approximately 2h