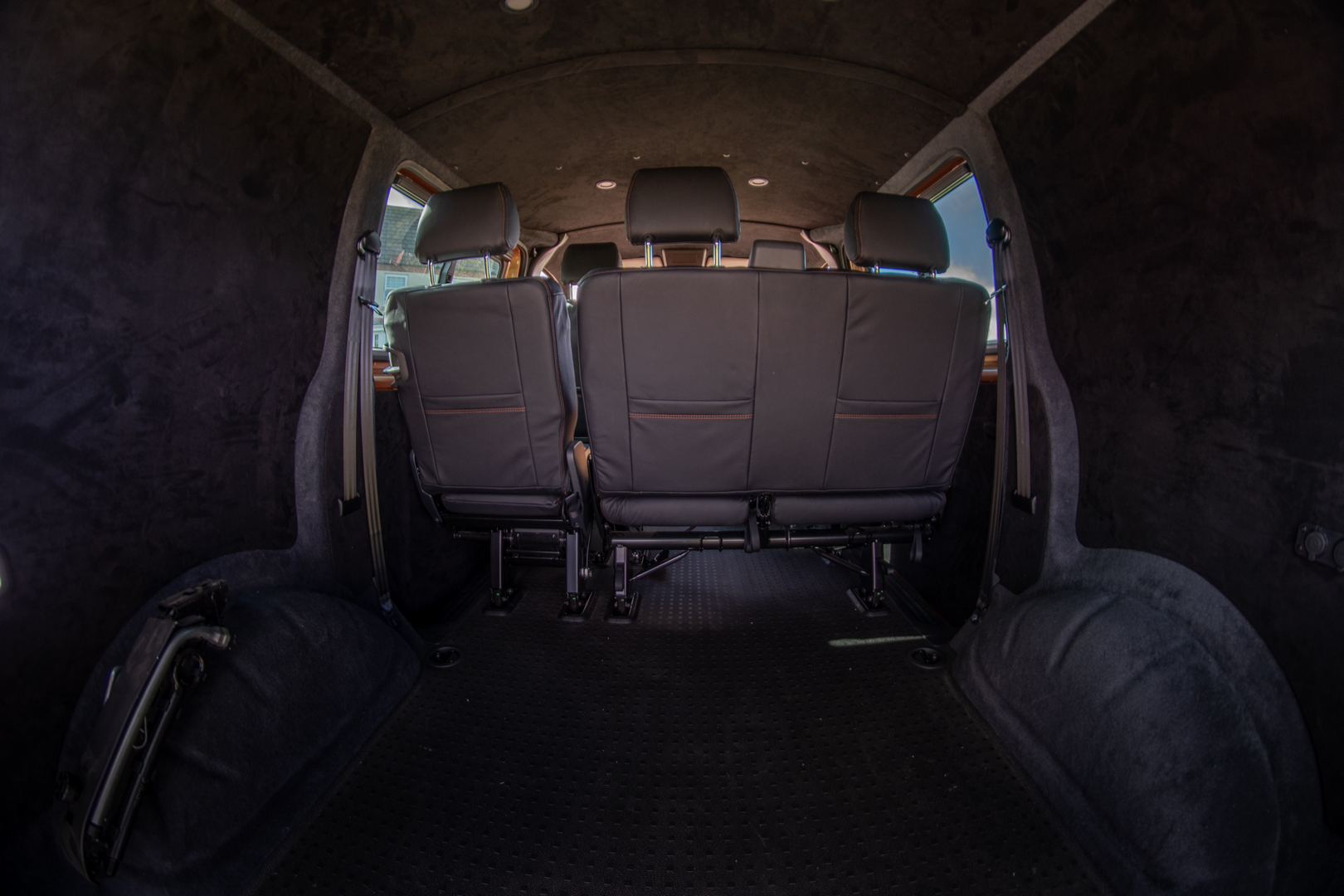 Bespoke van lining service
At Professional Retrofits Limited we also offer a bespoke vehicle lining and insulating service.  The choice of finish is left to you. We offer a large range of standard carpet and suede. This allows you to create a truly unique van interior. If you require something different than shown then please get in touch.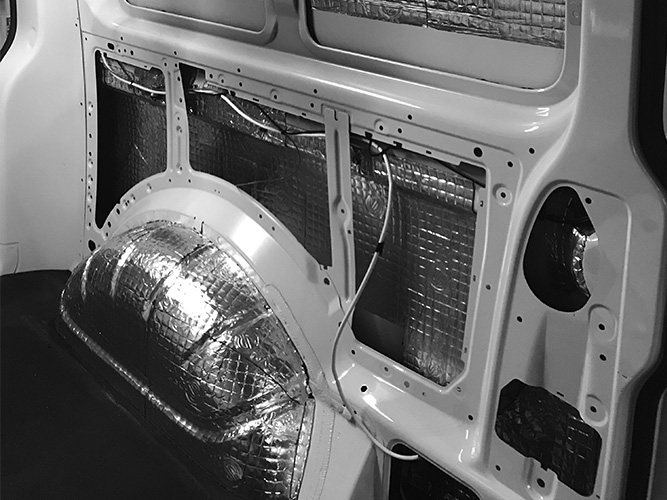 2mm Damping Mat
2mm Damping Mat uses mass loading to lower panel resonance and absorb structural vibrations, converting them into low level heat. Stop those nasty rattles, eliminate road/outside noise, insulate your vehicle and dramatically improve the sound of your car interior.
For the best results we aim to cover approx 70% of all panels. Obviously before we even start, we clean your vehicle throughout and treat all holes left from previous ply lining or bulkheads with a primer to prevent any rusting in the future.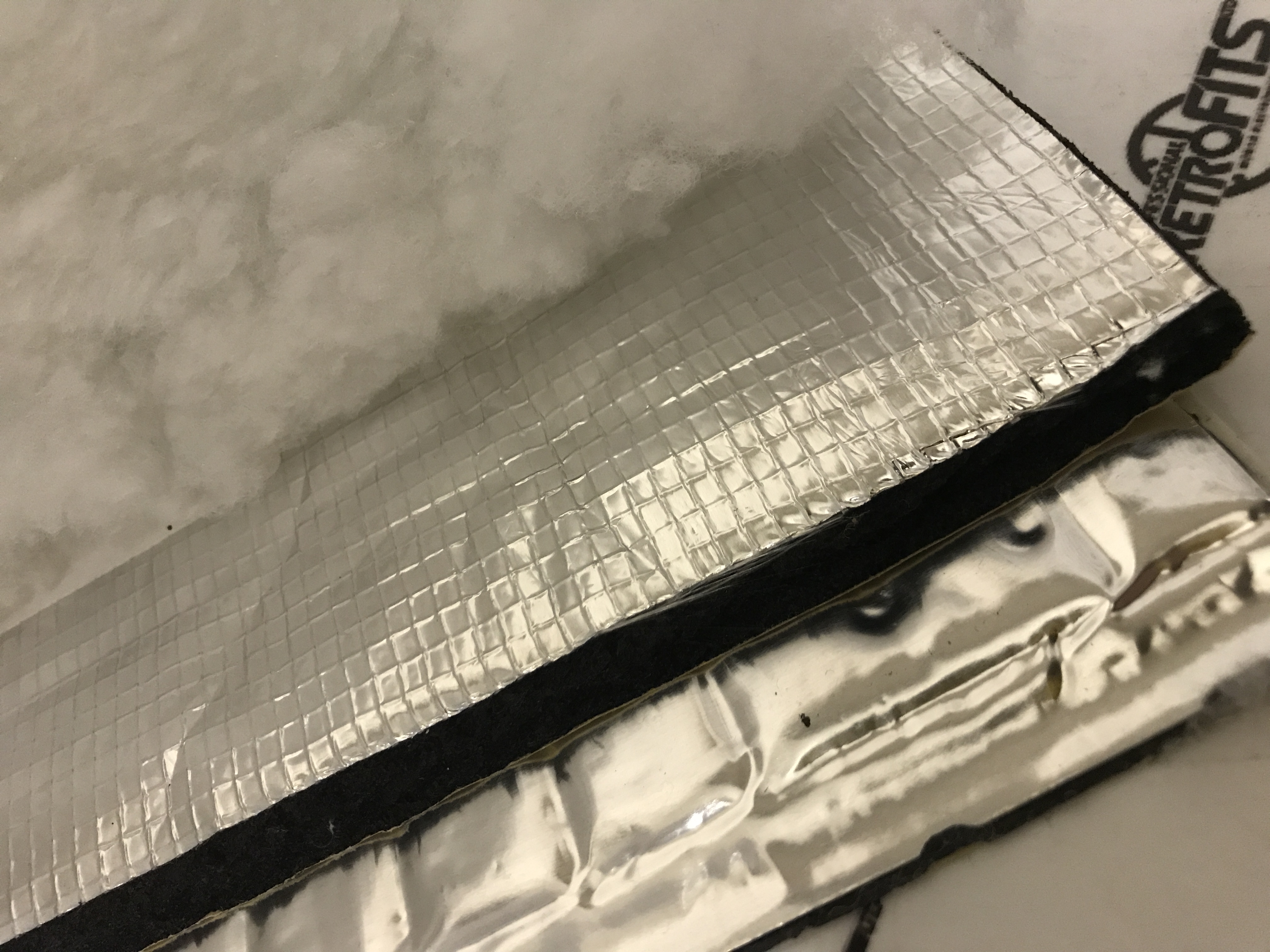 Dodo Thermo Liner
Professional 7mm sound and heat insulation material for a quieter/warmer, van or camper.  
Dodo Thermo Liner is a high grade foil lined closed cell foam and is ideal for use on the van sides, floor, roof etc. 
Available with our 3 stage insulation package.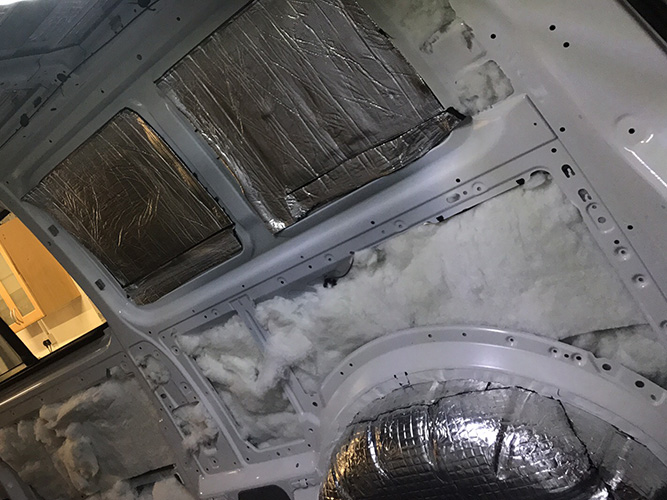 Dodo Thermo Fleece
Thermo Fleece offers a safe, sustainable and cost effective way to insulate your van. It contains 100% recycled polyester and is made almost entirely from recycled plastic bottles.  It is suitable for all vehicle applications, is non-irritant and requires no protective clothing when installing. It will not absorb moisture and does not support mould growth.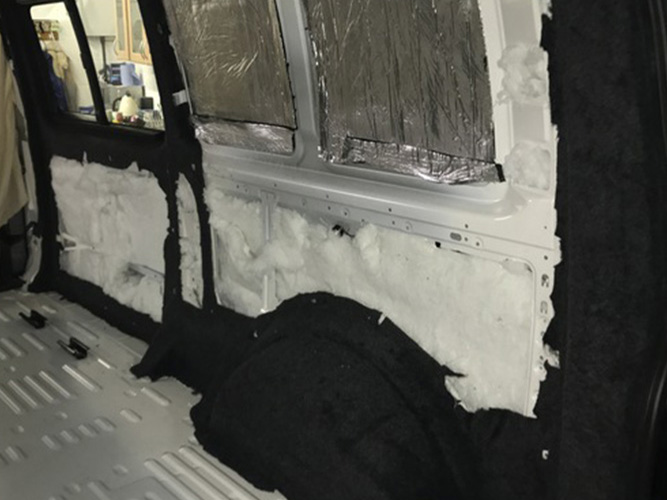 Carpet Lining 
Logically, the next step is to cover all visible metalwork and panelling with the carpet of your choice.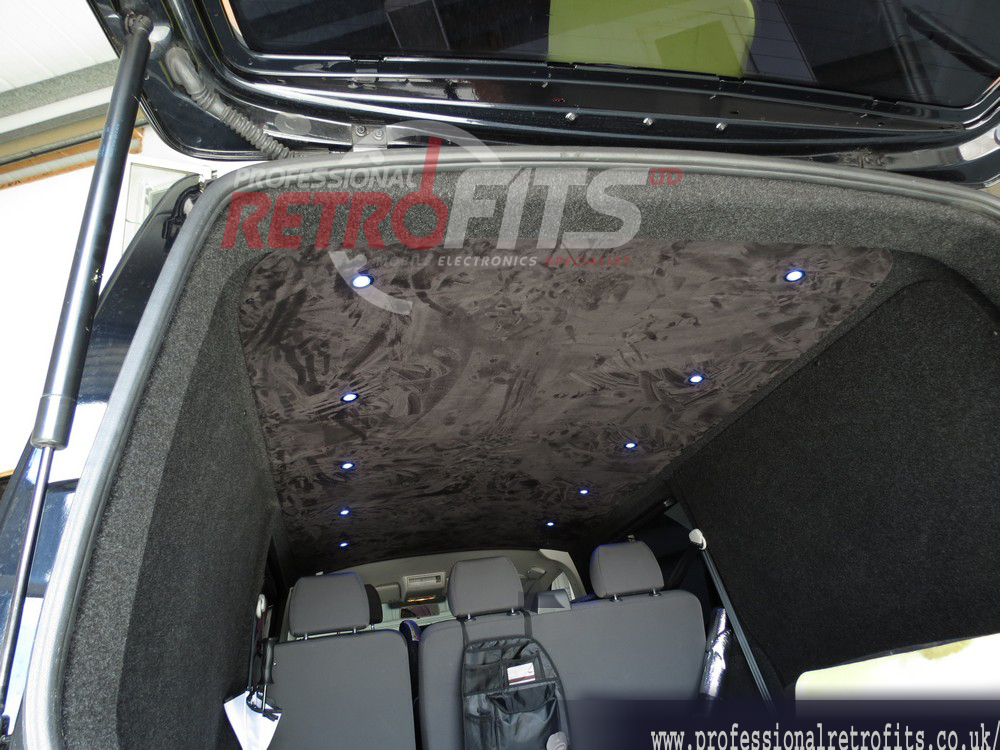 Roof and side panels lining- ceiling
The headlining and side panels are very important for the final look of the interior. For that reason we have a range of Suede Fabric available. 
Roof lining in suede comes as a part of the package, suede side panels can be done at extra cost. 
Please note, the spotlights will normally be mounted in the headlining and the existing OEM VW interior lights will be moved to the boot area side panels to retain the idea of having OE lights ON on unlock. 
3 stage insulation, carpet lining, suede roof lining, 6x spot lights £1350+vat
Suede fabric on side panels £210+vat
To arrange installation please click on the contact us button and follow the instructions
Installation time may very, depending on requirements.