Interior Lining and Styling for Driver's Cab VW Transporter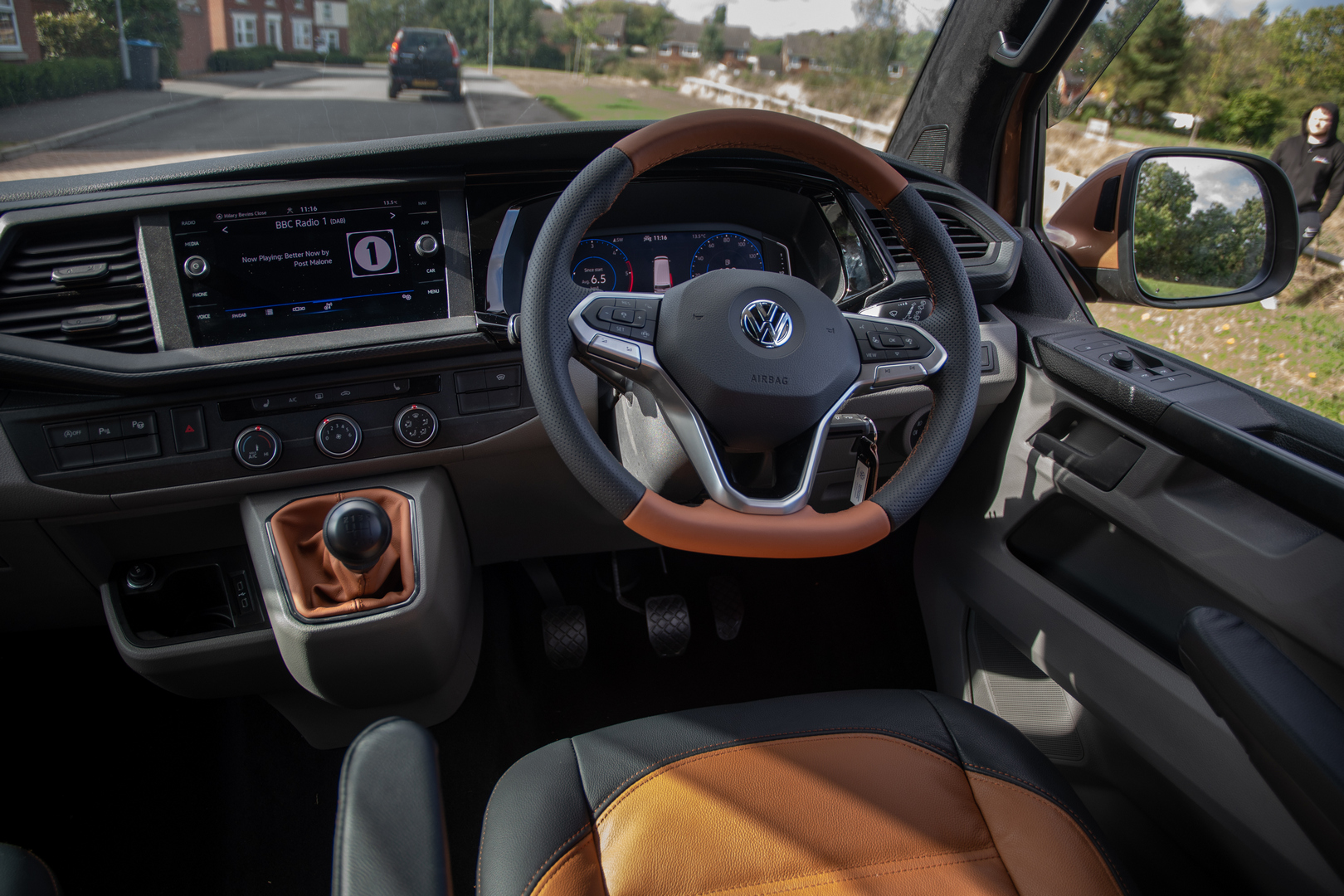 We are pleased to offer the Interior Lining and Styling options for Driver's Cab of a VW T6.1
This will simply transform your Driver's cab.
Milano fabric is a stretchy micro suede designed for panel trimming such as headlinings, door panels and dashboards. Lovely fabric that comes in a few colors to choose from.
What is included:
Roof lining
A-Pillars lining
Tweeters grilles painted to match
Top of the door cards painted to match
Interior light panel painted to match
B-Pillars painted to match
Door handles painted to match
Drivers cab roof soundproofing
Interior Lining and Styling for Driver's Cab VW T6.1- £1250+vat
To arrange an installation please click on the contact us button and follow the instructions
You are welcome to stay in our waiting area, where we have free Wi-Fi connectivity, Smart TV , range of magazines, workshop viewing area, comfortable sofa and hot drinks.
Installation takes approx 2 days.