Multi Function Buttons Upgrade For Volkswagen T5 2010-2015 with Leather Steering Wheel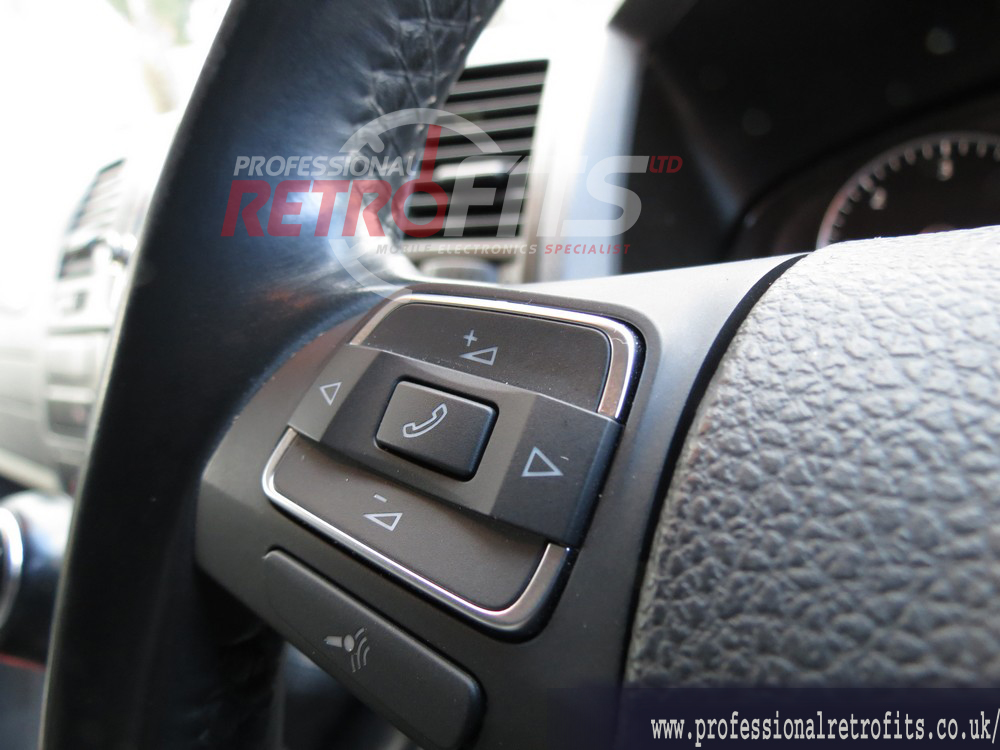 If your VW T5 Transporter already does have leather steering wheel, we can retrofit multifunction buttons and leave your existing steering wheel. Once Your New Multi function buttons have been fitted. You can use the multifunction buttons to operate your car's audio system, the multifunction display and the navigation system (if fitted) while keeping both hands on the wheel.
If Your Volkswagen Transporter T5 doesn't have MFD( Driver Information System), we will retrofit it at the same time at no extra cost, MFD Retrofit is included and comes with your new Multi function buttons upgrade.
If you own 2010 manufactured VW T5, please contact us for more details regarding the MFD as on some  early T5.1 it is a bit more tricky to get Multi function buttons working with  MFD.
Also, if your van DOES have MFD and r/h/s stalk with RESET and TRIP buttons, ideally  the stalk would need replacing.
Normally vehicle that  comes with MFSW would not have  extra buttons on the r/h/s stalk.  If we level them they will interfere with the new Multi function buttons. Cost of r/h/s stalk with out trip buttons on would be £85 + vat.  Alternatively we can disconnect them at no extra cost. There are two types of the stalks, one for  T5 vans  with rear wiper and anther for vehicles  with out rear wipper. We will make sure you get the correct one 🙂
New Multifunction Buttons Upgarde £254 + vat
To arrange an installation please click on the contact us button and follow the instructions
You are welcome to stay in our waiting area, where we have free Wi-Fi connectivity, Smart TV , range of magazines, workshop viewing area, comfortable sofa and hot drinks. If you need to stay mobile for business and pleasure, we offer a loan car (subject to availability) while the work is being carried out. A range of vehicles available. Easy to book, fully comprehensive insurance available.
Installation takes approximately 1.5h