Ghost 2 CANbus immobiliser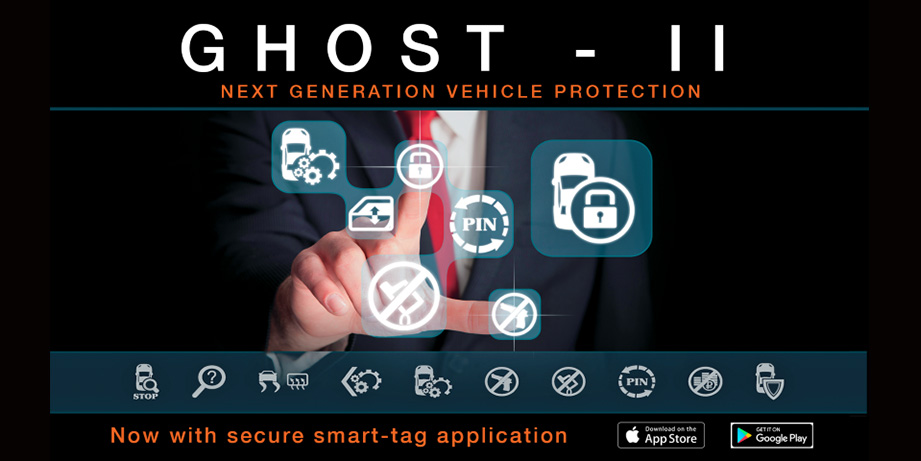 Let's talk about something none of us wants to talk about.... 
Security... The last thing anyone wants is to lose their pride and joy. Technology is moving fast, car theft is on the rise in the UK, as criminals crack new lock systems. Key cloning, key theft, keyless entry signal cloning, suitcase method and most likely more methods to come.
For that we have the Ghost immobiliser … a game changer for vehicle security. Once fitted you vehicle will only start if your unique PIN code has been provided. The PIN code can be made of a combination of multifunction steering wheel buttons, dash buttons etc. The method of pin entry does very depending on the vehicle you have but the principle is the same throughout, no PIN means no start.
There are no key fobs, no led lights or any obvious visible components that are fitted alongside your Ghost. It's a small device well hidden in your vehicle
Please click this link for more details.  Autowatch Ghost 2
Now also available with additional relay for extra protection!!! 
Ghost 2 CANbus immobiliser £416+vat
Additional Relay £140+vat
To arrange an installation please click on the contact us button and follow the instructions
You are welcome to stay in our waiting area, where we have free Wi-Fi connectivity, Smart TV , range of magazines, workshop viewing area and hot drinks. 
Installation time may vary