Virtual Cockpit Retrofit VW T6.1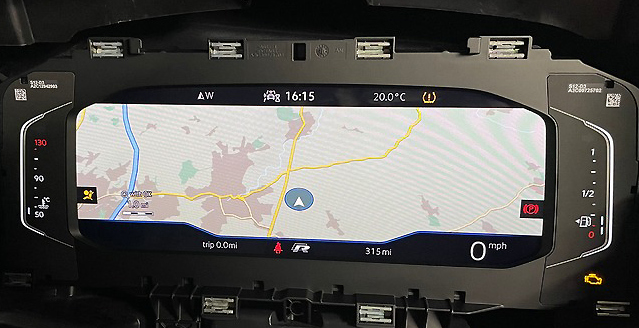 We are proud to offer the Brand New Genuine Volkswagen Digital Cockpit. This will change the view of the dashboard in your T6.1.  We all have been waiting for it since it was released for Golfs and other MQBs vehicles.  Now its here! Available for you, for your T6.1. 
Fitting takes approx 3h. We program it using our  Genuine VW software called ODIS - the software is only licensed for authorised workshops and we are one of them. 
We offer 2 years warranty on parts and labour and for brand new vehicles we will extend it to 3 years
It's customisable, full colour digital 10.25" gauge cluster that lets the driver change views to display the most relevant information like :
Classic view showing the speedometer and rev counter dials in a traditional format
Digital view without dials - vehicle speed and key information is displayed in text format
Digital view with additional information. 
This retrofit is suitable for all T6.1 models with navigation systems. 
And here are the Gloss black trims that come with your new VW T6.1  Virtual Cockpit. 
The one that surrounds the headunit is optional, if you prefer to leave it as it is that's fine , it will fit correctly with the new gloss black trim around the virtual cockpit...Although the radio trim finishes it off nicely, but hey... that's only our personal opinion. 🙂  
Virtual Cockpit Retrofit VW T6.1 inc new gloss black trim £1395+vat fitted
Optional New gloss black radio surand trim £80+vat
Please note dash trim the dash trim only comes in gloss black, it is possible to replace radio surround and side vents at extra cost at the same time
To arrange an installation please click on the contact us button and follow the instructions
You are welcome to stay in our waiting area, where we have free Wi-Fi connectivity, Smart TV , range of magazines and hot drinks. 
Installation takes approximately 2-3h