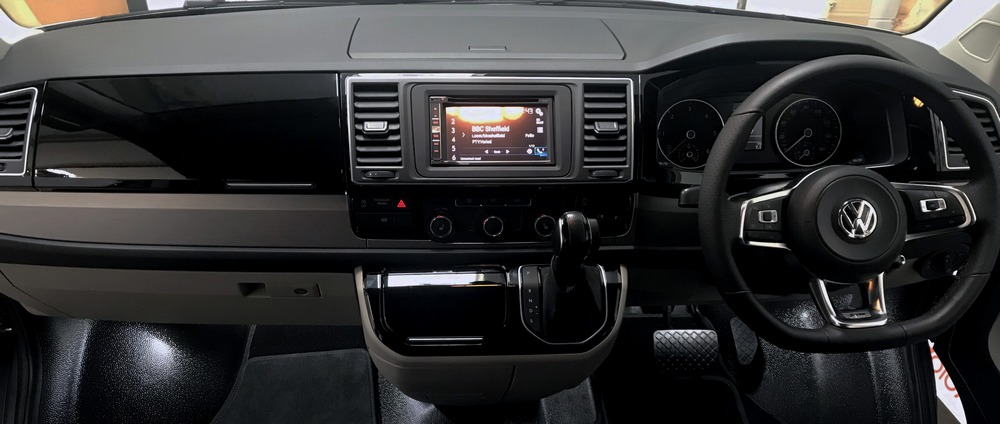 Is your top dashboard getting your bored? Do you missing few more compartments or perhaps you want that your dashboard could look more high-end? We have got an answear to those questions which keep haunting you. In just few hours we could change the style and look of what is in front of you.
Top dash elements are available in 5 finishes.
Black metallic
Bage metallic
Cherry red
Bambus garden green metallic
Acapulco blue metallic
Yes we can put a smile on your face. Just have a look on the gallery.
Caravelle Top Dash Upgrade